.........................................~~~~~~~~~~~~xoxoxoxox~~~~~~~~~~~~......................................
Warghh..tajuk bukan main...Actually ni pasal i yang confused. Ke'confuse'san yang dah berbulan2 antara I and one of my colleage berakhir hari ni.. hehehe..bukan pasal ape pun. It s only because of this pokok yang bernama merunggai (nama ni yang pernah i sendiri dengar masa kat ipoh). So bila I check kat tenet ni, ade lagi nama lain.. Kelor, munggai, berunggai,...banyak lagi kot.. In english plak Malunggay..uishh.. And scientific name is Moringa oleifera.

Biji benih pokok kelor ni. (aritu dah bawa balik tanam kat kampung mertua)

Sebenarnya yang jadi confuse sebab orang tu cakap pokok tu nama Turi. Tapi bila I check pasal pokok Turi tu, rupanya lain. Nama scientific Sesbania grandiflora syn. Aeschynomene grandiflora. Oh yeahhhh...I menang lagi perang mulut..hehehe..


Poko Turi (Sesbania grandiflora syn. Aeschynomene grandiflora)

Kalau sekali dua pandang memang nampak sama, tapi kalau orang yang tahu, dari jauh pun dapat bezakan. Bijinya memang lain and bunga dia pun amat berbeza dari pokok kelor tu. PokokTuri ni banyak orang guna untuk masak, contohnya masak lemak, masak sayur pedas. Daunnya memang berbeza sebab daun Turi ni lebih lebar nak berbanding daun berunggai tu lebih bulat sedikit.
Bercakap pasal berunggai ni, kalau kat pasar tani tu kadang-kadang ada jual biji dia yang panjang tu. Orang india suka letak dalam masakan kari. macam i plak, masa kecik-kecik dulu my mum suka masak sayur pedas letak daun nya. memang sodappp..
Rupa-rupanya memang hasil dari pokok ni banyak khasiatnya.

(source :http://www.delange.org/Moringa/Moringa.htm)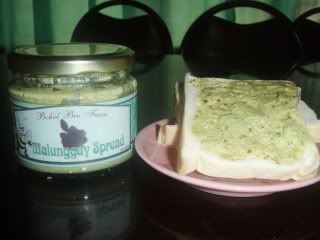 Siap orang jadikan Mallunggay Spread lagi. Sure sedap.. Erm..kesimpulannya memang tak sia-sia I balik tanam banyak2 kat kampung aritu. Oh yeah.!!! nak tau banyak lagi pasal merunggai, boleh la klik
sini
.
p/s: sape2 berminat nak anak benih,boleh la contact saya disini.